Inspiring the Future: SMST Seminar Series
Go beyond reality, past imagination and unleash the possible with IST/School of Modeling, Simulation and Training during the next seminar in our series INSPIRING THE FUTURE.
The Inspiring the Future: SMST Seminar Series is a series of regular 1-hour talks given throughout each semester, where preeminent researchers share their work with a highly interdisciplinary audience that includes students, faculty, military personnel, and industry leaders. The seminar series focuses on innovative modeling, simulation, and human-subjects research techniques.
Upcoming Talk:
Wed., October 25, 2023
1:00 PM, EST
Partnership III Building: Room 233
Learning Patterns from User Interfaces to Automate Software Engineering Tasks
Talk Abstract: In response to the growing complexity of software systems, the field of software engineering research has seen a recent focus on automating various development tasks in an attempt to facilitate or augment the abilities of engineers. Driving this line of work is a combination of deep learning techniques and the large amount of open-source data available in software repositories. In this talk, I will discuss my group's research agenda in leveraging Deep Learning to build the next generation of automated developer tools.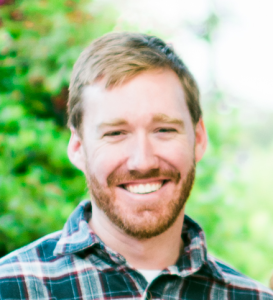 Speaker Biography: Kevin Moran is an Assistant Professor of Computer Science and a member of the Cybersecurity & Privacy (CyberSP) Cluster at UCF. He directs the SAGE research group. He graduated with a B.A. in Physics from the College of the Holy Cross in 2013, an M.S. and Ph.D. from William & Mary in 2015 and 2018 respectively. His main research interest involves facilitating the processes of software engineering, security, and maintenance by building developer tools enhanced by machine learning. He has published over 30 papers at various software engineering and security conferences, and his research has been recognized with ACM SIGSOFT distinguished paper awards at ESEC/FSE 2019 and ICSE 2020, and a Best Paper Award at CODASPY'19. He was also recently recognized with the 2023 MOBILESoft Rising Star Award. More information is available at http://www.kpmoran.com.
Recent Talks in the Series
September 22, 2023: A Passion for Problem Solving: Research and Practice on Complex Collaborative Cognition between People and Machines by Dr. Stephen M. Fiore

May 18, 2023: Delivering Trained and Ready Simulation Professionals to the Army by COL Randall Verde

April 19, 2023: Developing and Testing of Medical Extended Reality Tools for Cardiac Procedures by Dr. Jennifer N Avari Silva

April 04, 2023: DeepRacer 101: Fastest Way To Get Rolling With Reinforcement Learning by Siddalingesha D Shivakumar, Pratik Nichat, Armando Fandango, and Gabriel Brackman

March 20, 2023: Modeling Student Performance through Real-time Analytics by Dr. Sean Mondesire

March 09, 2023: Modeling and Simulation of Human Behavior and Emergency Response for Evacuation and Decision Making by Dr. Sharad Sharma