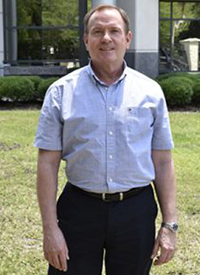 Brian Plamondon
Lab:
SFC Paul Ray Smith Simulation Training &Technology Center (STTC)
Mr. Plamondon has over 30 years of simulation R&D experience as a system engineer with a specialty in Human Factors and as a Project/Program Manager. At IST, he is currently a Program Director supporting the US Army CCDC Soldier Center, Soldier Effectiveness Directorate at the Simulation & Training Technology Center and is responsible for developing and supporting advanced simulation training technology projects. Prior to joining IST, he worked at AIS supporting R&D projects based on their SVS human simulation system.
Prior to AIS, Mr. Plamondon was employed at Lockheed Martin Information Systems in Orlando, Florida, as the Lead Systems and Project Engineer for the Advanced Distributed Simulation Technology (ADST) II program, primarily the Dismounted Warrior Network (DWN) effort. Mr. Plamondon also worked in simulation development as MANPRINT manager on the Advanced Gunnery Training System (AGTS) and as a principal investigator on an IR&D project evaluating concepts for advanced navigation and targeting systems for close air support aircraft. Prior to joining Lockheed Martin, Mr. Plamondon worked for Sikorsky Aircraft as a Human Factors Research Engineer and Supervisor of the Crew Systems Integration Laboratory.
Education
M.A. Experimental Psychology, The Ohio State University

B.S. Psychology, Virginia Commonwealth University
Appointments
Program Director, STTC, IST, UCF
Research
Research Approach
System prototyping with follow-on human-in-the-loop testing.
Highlights
Research Interests:
Artificial Intelligence
Embedded Training
Human-in-the-loop Simulation Development
Live Training Technology
Areas of Expertise:
Augmented Reality (AR)
Virtual Reality (VR)
Application Areas: