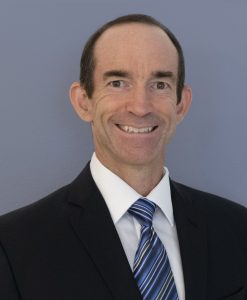 M.B.A, Finance, University of Chicago, Booth School of Business

M.S., Aeronautical Engineering, Naval Postgraduate School, Monterey

B.S., Systems Engineering, United States Naval Academy, Annapolis

Distinguished Graduate, United States Naval Test Pilot School, Patuxent River
Legion of Merit (3 awards)

Defense Meritorious Service Medal

Meritorious Service Medal (4 awards)

Navy and Marine Corps Commendation Medal (2 awards)

Navy and Marine Corps Achievement Medal

Chief of Royal Australian Air Force Commendation
My Journey
A native of Pittsburgh, PA, I was commissioned an Ensign in the U.S. Navy in 1991 after graduating from the U.S. Naval Academy with a B.S. in Feedback Control Systems Engineering.
After commissioning, I participated in a post-graduate study opportunity at the University of Chicago, and then reported to flight school at Naval Air Station Pensacola.  After completing flight training, I was designated a P-3 Naval Flight Officer and reported to my first operational assignment in Hawaii.  This marked the beginning of a career with many assignments linked in one way or another to naval aviation operations, test and evaluation, or procurement.
My early operational experience included P-3 patrol aircraft deployments throughout the Pacific, Indian Ocean, and Middle East.  A later operational assignment was to joint duty in Djibouti, Africa during Operation Enduring Freedom.
Following my initial operational assignments, I was selected for and graduated from the year-long U.S. Naval Test Pilot School program at Naval Air Station Patuxent River in Maryland.  This ultimately led to numerous subsequent aviation related research, development, and procurement assignments.
One of the more significant of these assignments was my tenure as the Major Program Manager for the Maritime Patrol and Reconnaissance Office from 2012 through 2016.  In this role, I led all research, development, testing and procurement activity during the Engineering and Manufacturing Development phase for the U.S. Navy's P-8A aircraft acquisition program.  Upon completion of this assignment, I was selected for promotion to Rear Admiral and subsequently served first as the Commander of the U.S. Naval Safety Center and then as the Commander of the Naval Air Warfare Center, Weapons Division (NAWCWD).
As the Commander of NAWCWD, I oversaw all research, development, acquisition, test and evaluation, and fleet logistic support by an organization of over 8,000 personnel with facilities in China Lake, CA; Point Mugu, CA; and Eglin AFB, FL.  This included strategic planning and coordination efforts for over 220 separate acquisition programs and 1,350 annual test events, as well as a large-scale disaster recovery program after China Lake's facilities were severely damaged by a pair of major earthquakes in July 2019.
Following the completion of my four-year tour in China Lake, I retired from active-duty and moved to Orlando to be close to family, friends, and all of the exciting technology-focused activity that increasingly distinguishes this area.  My wife and I have really enjoyed the area in the year that we've now lived here, and we feel fortunate that our adult children visit semi-regularly!
My goals for IST Federal Strategies and Initiatives:
During my Navy tenure, and especially during the major acquisition assignments in the latter portion of my career, I observed and participated as modeling and simulation advanced and transformed all of our development, test, and procurement strategies.  I also learned a great deal about the unique and frankly indispensable contributions that non-profit entities such as large research universities play in this transformation.  Having now joined the world-class IST and SMST team, my goal is to work closely with each of its members to develop ever more effective strategies and promote ever more impactful research that addresses the greatest needs of our sponsors, potential sponsors, and stakeholders.  I hope to effectively facilitate cross-disciplinary collaboration and work with this team to develop new initiatives that are guided by a clear strategic vision.  Finally, I hope to ensure that UCF's Institute of Simulation and Training is known by a constantly growing audience across the country and the world as the first place to turn for innovative solutions to their most challenging problems.
Be Informed

Stay Connected
By signing up, you consent to receive emails from us. Your information will be kept confidential and will not be shared with third parties.