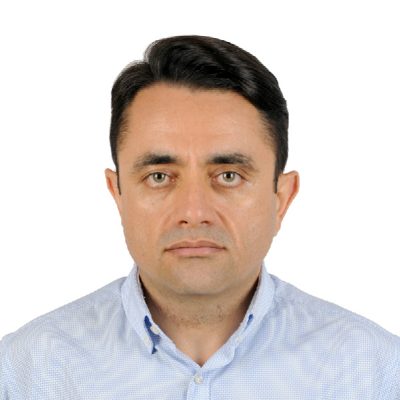 Education:
Ph.D., Engineering Management,
Old Dominion University

Ph.D., Operations Research,
Defense Sciences Institute

Master's Certificate,
Project Management, The George Washington University
Postdoc Spotlight: Dr. Bulent Soykan
By Jordan Marion
Jordan Marion recently joined the SMST team as marketing and communications assistant after earning a B.A. in public relations, advertising and applied communication from UCF in May 2023. He is passionate about sharing the stories of our work and the people that make it happen. He went fast to work to meet and interview Dr. Bulent Soykan.
I recently had the opportunity to sit with one of our newest Postdoctoral Scholars, Dr. Bulent Soykan, who holds Ph.D. degrees in operations research and engineering management. Throughout his academic journey, Dr. Soykan specialized in simulation and optimization models, particularly in the field of simulation modeling programs. He brings a wealth of knowledge and expertise to IST.
In his first several months in this role, he has received tremendous support from colleagues. "I believe in the importance of an environment that fosters the creation of innovative knowledge," said Dr. Soykan. "UCF's vibrant community of professors, researchers, and innovators supplies the perfect setting to contribute and gain value."
Dr. Soykan's current research focus intersects artificial intelligence, reinforcement learning, simulation modeling and optimization. His work involves combining these fields to tackle real-world problems in healthcare applications, urban planning analytics and aviation, among others. By using simulation and optimization techniques, he strives to provide innovative solutions to large-scale challenges in these domains.
What are the emerging trends to watch out for in Dr. Soykan's area of study? Well, he believes that reinforcement learning is a technology on the rise. In mission learning, reinforcement learning plays a significant role, particularly when dealing with complex, large-scale problems. To tackle these challenges effectively, deep neural networks are being employed, promising exciting advancements in the field.
Finally, I asked Dr. Soykan to share advice for students and others in succeeding in the field. He stressed the importance of critical thinking skills, highlighting the need to question and approach problems critically and build capability to solve real-life issues. He emphasized starting with simple problems and gradually scaling up, just as researchers begin with small experiments before tackling larger, more complex projects. Dr. Soykan urged students not to get overwhelmed but rather break down problems into manageable pieces, persevering and patiently fitting those pieces together to solve the bigger picture.
And there you have it — a glimpse into the fascinating work and insights shared by Dr. Soykan. I hope you found his journey and expertise as inspiring as I did. If you have any questions, or want to contribute to the discussion, feel free to reach out to us. We enjoy hearing from the community.
Until next time…
Be Informed

Stay Connected
By signing up, you consent to receive emails from us. Your information will be kept confidential and will not be shared with third parties.