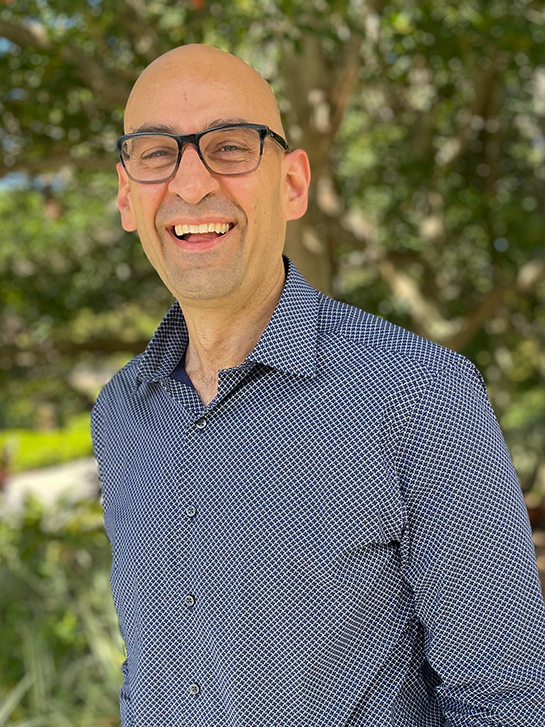 Soheil Sabri, Ph.D.
Assistant Professor
Director, Urban Digital Twin Lab
Lab:
Urban Digital Twin Lab
Dr. Soheil Sabri holds the titles of Urban Planner and Geospatial Scientist, with a primary focus on advancing the field through his research, practical work, and educational pursuits. His core interests revolve around the development of Urban Digital Twins, Multi-dimensional (3D/4D) Planning Support Systems, and analytical tools tailored to empower planners and decision-makers with evidence-based, data-driven insights for future urban development.
Dr. Sabri is at the forefront of pioneering research and development in the realm of Urban Digital Twins. This encompasses areas such as Development Envelope Control, Rule-Based Compliance Assessment, and Environmentally Sustainable Design (ESD) to facilitate smart and sustainable urban planning and design. His influence extends to various professional organizations, where he plays a significant role in shaping the discourse on digital urban planning.
He is the co-chair of the Academia and Research Working Group within the Digital Twin Consortium, and he has contributed substantially to the Planning Institute of Australia's PlanTech National Working Group, the Spatial Digital Twin Working Group at Geoscience Australia, and the Digital Twin Task Force at the Smart Cities Council.
Before his current roles, he served as a senior research fellow at the Centre for Spatial Data Infrastructure and Land Administration at The University of Melbourne from 2014 to 2023 and as a senior lecturer at the Universiti Teknologi Malaysia from 2012 to 2014. During these periods, he engaged in numerous consultancy and research projects in collaboration with governments and industries worldwide. These projects spanned diverse areas, including digital modernization of land and spatial planning, urban analytics, affordable housing, transportation planning, and the assessment of built environments' impact on public health and welfare.
Dr. Sabri's academic journey is marked by a PhD and two Post-Doctorate Fellowships that centered on Geosimulation, Urban Analytics Data Infrastructure (UADI), and 3D Geospatial techniques for Landscape Design. A hallmark of his approach is the development of a composable and modular system architecture for Digital Twins, capable of seamlessly integrating 2D, 3D, and 4D (time) data for both built and natural environments and socio-economic systems. This integration supports analytics, visualization, predictive modeling, and simulations. He also mentors researchers who share his passion for leveraging emerging technologies like IoT, AI, and Deep Learning in the domains of Environmentally Sustainable Design (ESD) and Urban Quality of Life (UQoL).
In his current capacity as the director of the Urban Digital Twin Lab at SMST, Dr. Sabri oversees a collaborative environment where 3D urban analytics, GeoDesign for climate adaptation, and human-environment interaction modeling and simulation take center stage. His work continues to drive innovation and advancement in the fields of urban planning and geospatial science.
Education
Postdoctoral researcher, Urban Analytics, Faculty of Engineering and IT, The University of Melbourne

Postdoctoral researcher, 3D Gespatial and Landscape Design, Faculty of Engineering and IT and Faculty of Architecture, Building, and Planning, The University of Melbourne

Ph.D., Urban & Regional Planning, University of Technology Malaysia

M.S., Urban Planning, Science and Research University-Tehran

M.S., IT Management (Executive), The University of Melbourne
Appointments
Assistant Professor, School of Modeling, Simulation, and Training, UCF

Lab Director, Urban Digital Twin (UDT), Institute for Simulation & Training, SMST, UCF
Highlights
Research Interests:
Digital Twins
GeoDesign
Geosimulation
Geospatial
Human-Environment Interaction Modeling and Simulation
Planning Support Systems
Urban Analytics
Urban Digital Twins
Areas of Expertise:
Composable and Modular System Architecture
Deep Learning
Emerging Technologies
Environmentally Sustainable Design (ESD)
Geospatial Artificial Intelligence
IoT
Predictive Analytics
Urban Quality of Life (UQoL)
Urban Science
Application Areas: